Some surprises are welcome and others not. Recently we have had some of both. My husband and daughter went to Michigan to see his mother, who was in failing health. They had a wonderful visit at the hospital, though it was clear she was declining. When they were almost home, a call came that she had died. Last Monday we came back from her funeral. (In the first week of January, Stephen's Dad, who had been very hardy, slipped on the ice in his driveway and died in the hospital days later.) They were both in their eighties and we were aware time with them was getting short, so we had made more trips than usual to Detroit last year. Still there is no way, really, to prepare, and losing both parents so quickly is especially hard. My way of coping was, as usual, to write.  Here is a poem about my mother-in-law, Rae.
3/16/11
Rae's Last Day
I can picture her standing there
in front of the living room picture window
small, fragile, vulnerable, frail,
wearing her tan jacket
and matching tan pants,
her hair done just so,
and I gave her a hug and said
we'd soon see her again
knowing it was nearing the end.
And today was the end
of that complex book,
the last page of dialog written
in a grace-filled hospital room
with loved ones gathered around.
All she needed to slip away
more or less easily, graciously, consciously.
To say and hear "I love you," to laugh,
to be herself. To wrap up long life,
to breathe the last sacred breath…
and go.
Margaret Dubay Mikus
© 2011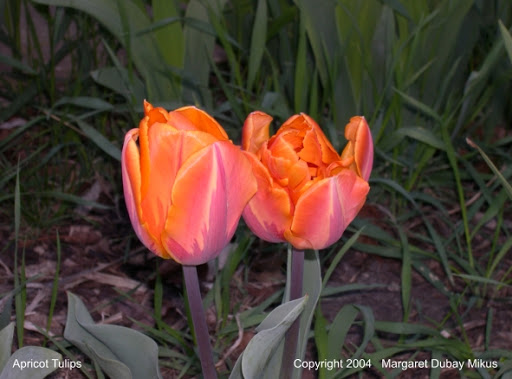 When preparing his mother's eulogy, Stephen unexpectedly turned to my new book, Letting Go and New Beginnings: A Mother's Poetic Journey. Over the 16 years of my poetry writing, Stephen has supported me in many ways.  Often I read to him poems that I wrote for him. But typically he does not read my poems on his own. This time he was looking for something that would express the mother's voice—in a sense speak for his mother—and amazingly he thought of my book to find something that fit. These are the three poems he chose to read in the course of his eulogy. I love my poems being used, in that sense, a good surprise.
1/20/06
Reset Button
In a sense
I have not allowed myself
to let go
of your small hand in mine
as we cross the busy street,
although I know you are ready
and you know you are ready.
Perhaps guilt over sometimes
letting you cry, when I
needed my own life,
but felt stuck in the apparent
confines of caring for two small children
—the life I had,
a life I had chosen.
But now, do you see it too?
It is time to let go
and walk side by side as equals,
each as tall as the other,
each as weak and as strong,
each sometimes needing a hand.
Margaret Dubay Mikus
© 2006
7/1/06
Mother of Adult Children
You want me to be there
when you want me to be there,
and to disappear when
you are no longer—
presumably temporarily—
interested.
How fair is that? And,
that is OK with me…
up to a point.
Margaret Dubay Mikus
© 2006
2/24/08
After You Left
Constantly
I am watching out for you.
Even when I am not watching,
I am watching.
I cannot say why this is true
or when it began,
it feels like forever
my love.
So do me a great favor
and become…not less carefree
nor less careless,
nor even more careful,
for being full of care
is not it exactly.
Be more aware of your choices,
more in tune with your inner wisdom.
For you are wise
dear one.
And if I am selfish
and want you to stay with me
when it is clearly time to go,
forgive…
and go.
Call me when you arrive.
I will be waiting.
Margaret Dubay Mikus
© 2008
To read a sample of Letting Go and New Beginnings and the new lovely review go to https://www.smashwords.com/books/view/39211