These are my final poems and a few pictures from the IWWG conference at Brown University in summer, 2010. (Some poems written at home just after.) The Remember the Magic conference has been going on more than thirty some years, a long time, mostly at Skidmore College. Last summer it was at Brown, this summer it will be a Yale, but smaller in scope. This is an organization in transition and like all transitions, personal or organizational, the outcome is not certain. The possibilities numerous and spacious. I am grateful for the weeks I had to go out on my own, with other women writers, and discover and be myself. The joy of creation and then coming home. What remains of all the glorious insight when I am back in the context of daily life?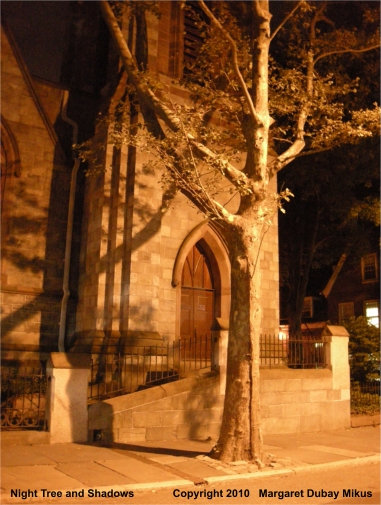 8/4/10
To write on unlined paper
to color outside the lines
willing to be seen as different
not go along to fit in.
To be joyful
to carry a glass at least half-full.
To embrace change
as pure possibility, wait and see.
To practice
what I almost preach
to walk the talk
without squawking.
Margaret Dubay Mikus
© 2010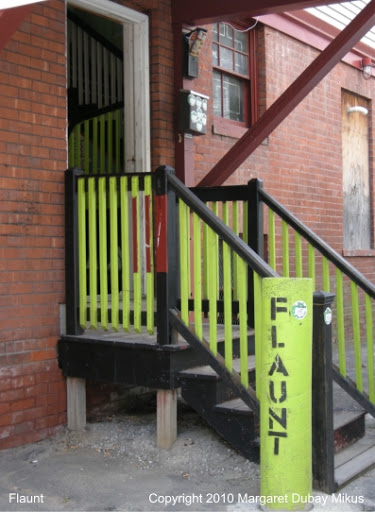 8/5/10
For Kitt
You don't know
what they say about you
but I do
"That Kitt Alexander,
I just love her!"
I'm not making this up
from fervent imagination.
It really happened.
Would I lie to you?
Margaret Dubay Mikus
© 2010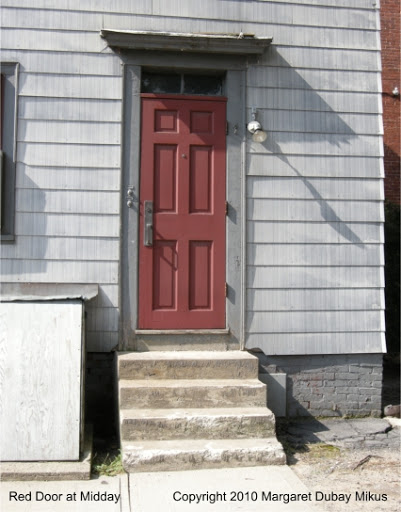 8/5/10
Lessons in Self-Care
Every day, wake up
balance consciously as best I can
stay with it
brush teeth twice, morning and night,
shower, lotion, and deodorant.
Clothes in colors that vibrate and resonate.
Water often. Food  as fuel. Walk. Listen. Smile.
There is more I'm sure,
just promise to pay attention
as best I can, as best I can.
Margaret Dubay Mikus
© 2010
8/8/10
Post-Conference
Opportunities will arise
to gently exercise
underused muscles like
the muscle to stick up for yourself
to be assertive on your own behalf,
or the muscle to listen to inner guidance
without struggle or shyness,
or the muscle to hear the voice
that says time to rest.
Each an opportunity to practice
what you know is true.
This way you are is not the True-you,
just the collection of life choices
and circumstances up to now,
conscious or unaware,
added to what you came in with
and what you were given to work on.
And now is the chance to choose again,
begin to re-write the old story.
Margaret Dubay Mikus
© 2010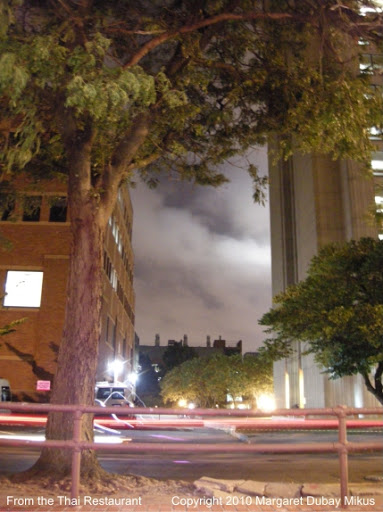 8/8/10
Thinking of You
Time and again
I have faced the inevitable end
and thus far
it has always receded
to the indefinite future
where you still are.
Margaret Dubay Mikus
© 2010
8/8/10
Lie Down
Lie down in the clouds above you
separate for a moment from the life you lead
float for a bit weightless
just for a moment
then drift back
light
breathe
and re-animate
wiggle bare toes, feel grass tickle
feet grounded but light on the face of earth
Margaret Dubay Mikus
© 2010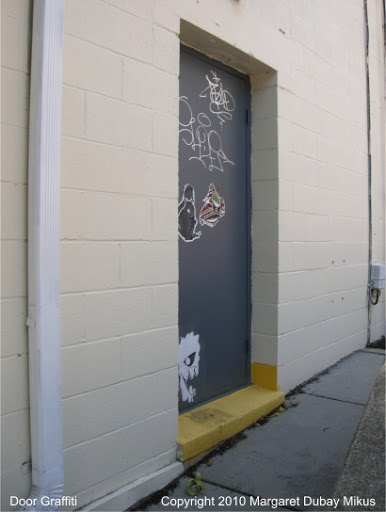 8/9/10
Monday Walk After Singing
Empty
Fill
Be filled
Empty
Walk to the lake
muscle kinks work out
mind stills with steps taken
See the new ivy shoots
on crumbling brick wall
Drink water
go on after intersection
Check in. Go on
Surprising how far goes
one foot in front of the other
Drink water
Turn back at the end
walking uphill now
comfortable stride
Left, right
walk with both feet
heel, toe, shoes re-tied
just right
Cut across church grass
not exactly explicitly forbidden
Drive off smiling
at workmen spreading out dirt
under very old trees
Margaret Dubay Mikus
© 2010 
8/9/10
Someone Said
Someone said something
a small puzzle
a sliver under the skin
irritatingly hard to remove.
Why of all the kind words spoken
should these thoughtless ones remain?
Because of implication
because I want to please everyone
(including myself)
even though that is not possible—
there is no pleasing some people.
Let it go. Don't you know.
Let it go, my sweet potato.
Talk and untangle.
Walk and calm.
Sweat and sleep and write
and bless all the teachers
who have come.
Bless and move on along.
Margaret Dubay Mikus
© 2010 
8/9/10
Home
Back home with
magic in my bones
how to sustain
in my usual domain
where it appears
nothing has changed
the demands, the constraints
the ties that bind.
How to be as I was:
most gloriously my own?
Margaret Dubay Mikus
© 2010