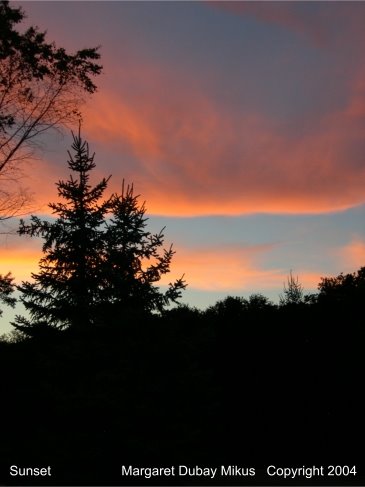 April 2nd was my father's birthday. Family story has it that his mother held out when she was in labor with him so he would not be born on April Fool's Day. I don't know if it works that way, a baby is born when he or she is ready. In any case he was born on April 2.About 23 years ago, when he was just 60, he died of a heart attack following minor surgery. He was a complex man. In many ways I was a Daddy's girl. But at other times I was an outcast too. I've written a lot about many facets of our complex relationship. Here are four of those poems. "The Legacy" is from the very beginning of my poetic journal. "Upon Serious Consideration" I wrote when I was trying to deal with emotions (particularly fear) of being diagnosed with elevated blood pressure, which my dad had for a long time. The other two poems were triggered by contemplating feet and from yoga meditation, respectively. I never know when some bit of truth is going to come through.
10/14/95
The Legacy
My dad had a way of seeing
that he passed on to me,
a way of looking at small things
like spider webs and squirrels,
a way of looking at large things
like waterfalls and sunsets.
He knew when there would be
an eclipse of the moon
and we would watch.
We'd sit out on August nights,
lying back on our picnic table,
to search the skies for falling stars.
He knew how things worked,
how to take apart and
put back together.
He could fix bikes and cars
and washers and plumbing,
and I got some of this, too.
When I was older
my dad had a way of receiving
just what I had to give,
of not always asking for more
than I offered.
This was true of him
with others too.
What a gift he had this way!
I've tried to do this,
but it doesn't come easy to me.
This is not to say
all was well with my father.
He spent most of my life really,
stuck and not happy and dying.
He'd take medicine or have surgery,
do what the doctors said,
but he wouldn't or couldn't examine
or change his ways
to become healthy and whole.
What happened to the strapping boy of sixteen
who biked a hundred miles in one day
to visit his uncle, then rode back home again?
What happened to his sense of adventure
and freedom and spirit?
I don't know.
Lots of things can happen in a life.
Why are some crushed
and others thrive?
Yet I see how much of me now
comes from this man.
How much he passed on
stays with me still
and has brought me to
this perfect moment.
Margaret Dubay Mikus
© 1995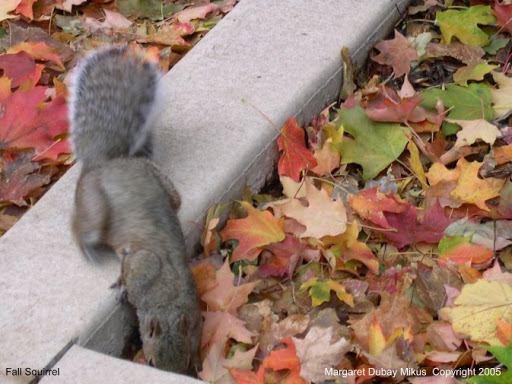 6/1/05
Upon Serious Consideration
I am not my father
what he did or did not do
is not my choosing;
how he died,
how he lived,
whether he was happy,
or satisfied
had little to do with me,
his oldest daughter.
What he could tolerate,
what abuse he got and gave,
his temper, his intellect,
his humor, his blood pressure,
blood sugar, cholesterol,
scars, mistakes, history,
none of this is mine.
I have a fresh slate
upon which to write.
Margaret Dubay Mikus
© 2005
6/11/06
Composite Feet
Perhaps the lack of metatarsal arch
from my mother, the shortened toes,
bunion (genetically inclined).
And from my father (gone now twenty years)—
I don't remember his feet, perhaps I got the high arches,
the high insteps, now falling.
From him I got my love of walking.
In his prime I remember one day—
maybe when the house was up for sale
and the kids needed to be away—
he took us to the woods somewhere near
and we walked until exhausted—
that was the point. And at that point
none of us could best him—not like later.
And I remember when I was older
and did not go on family vacations
to state parks in Michigan,
my father was driving north
and the car overheated and to keep going
he ran the heater—in deep summer—
not knowing the diabetic neuropathy
was so advanced he couldn't feel
his foot burning. And when they
arrived and set up camp
and he took off his shoes
and took off his socks
the skin of his right foot—
his accelerator foot—
came off too.
Margaret Dubay Mikus
© 2006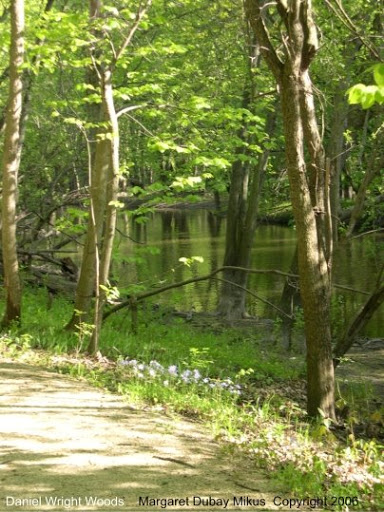 9/19/06
From Yoga Meditation
I am playing piano
my father sits on the sofa
in the living room
of our house on Eastwood.
He listens to Moonlight Sonata
and improvising sometimes for hours.
I play and he listens.
I do not know how often this happened
maybe once or maybe regularly.
I loved to play and felt it relax him.
I do not remember him ever
commenting or complimenting,
just listening to his oldest daughter
do what she loved.
And that was…and is…enough.
Do you know how hard it is
to re-write the old stories
to heal from wounds old and deep
to rest, finally?
To remember even harsh things
with compassion and understanding
to forgive and let go?
It is hard sometimes
but can be done
and must be done
to heal and move on.
This story of playing piano
and listening is true.
To remember so vividly
the room, the furniture,
the draped windows along the side
to see him so clearly sitting there
what a gift to have him back
for a bit.
Margaret Dubay Mikus
© 2006