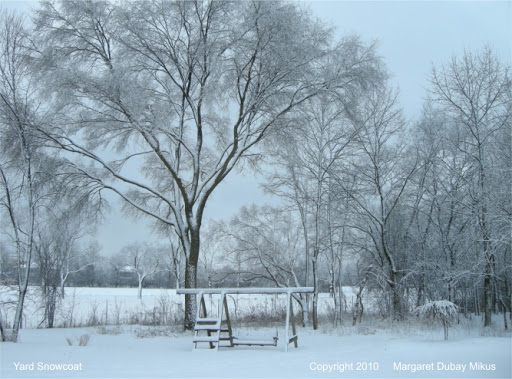 I remember 2010 as a very difficult year. And in many ways, that is true. But when viewed from a bit of distance, it was mixed, really, with low and high points. I don't want to spend too much time there, but I do want to wrap it up as a way of going forward. First: the challenges. Last: the delights.
Today's topic: A Major Challenge.
In February, 2010, after many months of body-mind-spirit energy healing work, I had my third surgery for an abdominal hernia, repairing damage partly due to previous surgeries. There were unexpected post-surgery complications, pain, and a long recovery. Not much writing. For a while I was physically unable to write and mentally foggy. I also did not want to remember the details, which caused flashbacks. Here are two short poems and photos from that time.
2/11/10
Comfort
Sometimes the need for comfort is so acute,
the circumstances so dire and dark,
the vortex you are pulled into so nightmarish,
everything taken away: food, water, sleep, all the familiar,
that you can't find yourself within yourself,
you are a skin filled with nothing in particular
and it seems you will always be lost.
Even if someone is there who knows you well,
whose voice is the tether to reality,
who casts the line, holds the rod that reels you in,
even then
the need for comfort is so great
that anything from home,
any ice chip or thoughtfulness,
any kindness or generous voice
calls you back to hopefulness.
Margaret Dubay Mikus
© 2010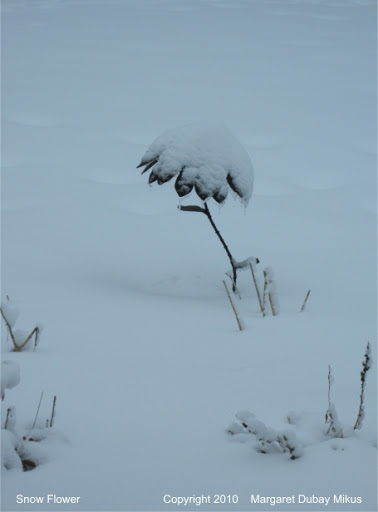 2/24/10
Room on Cardiology Floor
I can still feel her surprisingly soft lips
pressing on my forehead,
a good bye and good luck kiss as she left.
My roommate, sweet Italian lady,
both of us not our best, faces pale,
hair tangled and matted.
Her husband, most kind, friendly
and hopeful. Full of stories with
ambulances and happy endings. How he'd
been recognized in the grocery store by the ambulance driver.
How she'd had a seizure maybe
and he'd carried her to the door
though he had a pacemaker and they were older.
And all her surgeries and still her spunk.
"Good bye," she said, "It will be fine,"
or something like that in her gentle Italian accent,
pressed into my hopeless forehead.
Unexpected, spontaneous, natural, and welcome.
Three weeks later I feel the kiss still.
Her easy gesture, her faith,
her sweet kindness.
Of course she was right.
Margaret Dubay Mikus
© 2010
Tomorrow: the Delights