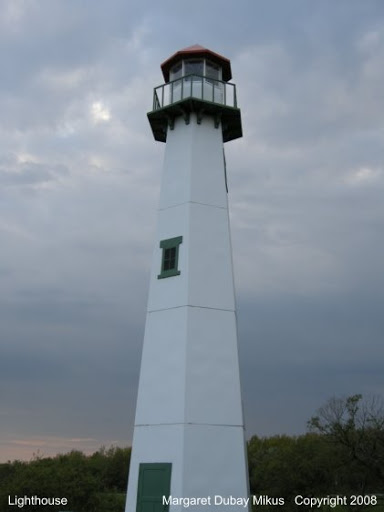 The first time I stayed at a hotel was on my wedding night. I was 22, with a fresh B.S. in Zoology from the University of Michigan. Growing up, family summer vacations meant camping out in Michigan state parks. Just once we rented a cottage on the beach for a week. R. P. Scherer Corp. where my Dad worked, closed down two weeks every July. And so we packed the car and off we went. With a family that eventually included seven children it saved money. We camped by the Great Lakes: Lake Huron and Lake Superior (Brimley State Park in sight of the Soo Locks) and smaller lakes like Higgins Lake, etc. Michigan has more than 11,000 inland lakes. This poem is about rich childhood memories that were triggered by smell. And like all memories, only partly reliable. Each of us has different recollections of those summer jaunts.
6/9/96
Smoky Hair
Standing in the shower
with the smell of smoky hair,
the memories of summers
thirty years ago or so, sharp and clear,
when the whole family
would pile into a much-used,
sturdy station wagon
and head north to camp, not really far,
still inside the state; my father insisted, since
we paid taxes for those parks.
We'd head toward water, a Great Lake
or small pond, for a week or a bit more
of tented living, sleeping in bags on hard ground,
usually over a rock or two felt through air mattresses gone flat.
I looked forward to exploring, riding horses, hiking,
swimming, jumping the waves, diving like dolphins,
long, beach walks on soft, wet sand.
Eating meals prepared outside, home food never tasted so good!
Fresh, juicy Michigan peaches and tomatoes,
blueberry pancakes or oatmeal made on the Coleman stove.
Black nights under stars, so bright and numerous
we seemed to be suspended in outer space.
Each dry evening Dad lit a campfire
of collected sticks and logs
to keep away the damp and bugs.
We'd stare into leaping flames, a favorite pastime.
After a night or two, all our clothes and hair
would smell of smoky night fires,
burning companionably under the stars.
In the day, Dad would
drive off to find something new,
a waterfall perhaps, museum, or a scenic stop or two.
And everyone had to go
where everyone was going,
usually where Dad had in mind,
a bit of local color, a landmark or shrine.
A favorite picture: all of us, arm in arm,
standing under Tahquamenon Falls
water rushing out in front,
tan faces, wide, white vacation smiles.
***
We still had chores to do:
watch the kids, some quite small,
wash clothes, air sleeping bags, cook,
set the table, wash dishes,
straighten and sweep out sand,
without the conveniences of home.
One time, on our first outing,
when we totaled only seven,
my older brother, Tom, and I woke early
and left a note: Gone Fishing.
With one rod and one sinker
we went off at just light,
around the clear bright lake,
no goal in mind, but adventure.
We stayed together and fished some
and lost the sinker,
eventually circling back
in time for breakfast.
I don't remember, but
I can imagine the response
to our leaving without permission.
Still, the impression that remains
is of rare freedom
and fresh, bright morning sun
and being together
with my adored, older brother.
Another time, somewhat later,
I woke before the rest,
not a usual occurrence
as I have always been a night bird.
I went down to the beach
on my own in the pre-dawn,
dim, quiet light
and soaked it up,
enough to hold onto
for a lifetime,
but that is another story…
***
For a while we each had our own
sturdy beer case in which to pack all
we'd need for the week or two,
each responsible for our own.
One dress outfit for Sunday church
(followed by a restaurant dinner), enough socks and shorts,
jacket, tops and underwear, bathing suit and shoes
to hold us with minimal washing.
One summer I packed only one sock and went
horseback riding sockless. I ended the first day
sunburned, muscles sore, and a quarter sized spot of skin
worn off my ankle. Still I slept the sleep of the justly satisfied.
The heavy cardboard beer cases fit nicely
in the wood car-top carrier
designed and built by my handy Dad.
We'd load up the station wagon in early morning,
cases and coolers wedged together,
sleeping bags laid out in back
with seats flat, where small kids
lay side by side like sardines.
I don't mean to imply
all was smoothness and ease,
the ride was often hours
and I'm sure we bickered.
But mostly we made the best of it,
singing crazy songs and playing wacky, word memory
games like: I Spy and My Father Went Down To The Bottom
Of The Detroit River and with him he brought…
made up and recited in alphabetical order, each taking
a silly turn. Mom always brought
traveling candy, especially lemon drops
for Dad. He drove as fast as allowed
or even a bit more,
left arm draped out the window,
getting unevenly sunburned,
no air-conditioning those hot July days.
We would arrive at the park ranger's office,
somewhat later than hoped for
and get our spot (or not)
for the days and nights
we needed, once on a beach
where the tent stakes blew out in a storm,
usually in the woods, a cleared area
with a picnic table and matted, grassy space
to set up the tent or camper.
Along the beaten, dirt camp road
would be a bath and shower
to walk down to on dark, bug-specked nights.
We'd walk in the dark
to wash up at each day's end,
sandy and sunburned, tired and mostly content,
free of the normal routine.
We always made friends
with our temporary neighbors, Dad
finding a long-lost, distant cousin
or boyhood friend just down the road.
Then the grown ups would gather at night
to talk and play cards by lantern light,
and we might roast marshmallows and go
to bed early, exhausted from activity and fresh air.
My sister, Michelle, used to
burn her marshmallows on purpose
then blow them out and pop them in her mouth.
I preferred to aim for brown perfection
of toasted white puffs evenly golden,
taken just before they melted off the stick.
Sometimes I took off the crust
and re-toasted the gooey inside.
***
One year it rained the entire trip.
What a long vacation that was!
Eventually Dad and Mom bought a tarp
at the Sears in town and made a side porch
where we could sit at our picnic table
and play board games, cards, or drink hot cocoa.
We still went out driving
to look for new sights,
but it was too cold for the beach
or even for shorts,
so we each lived in our one warm outfit
and the matching gray, zipper-sweatshirts
with the navy, thermal-lined hoods.
We went out in the rain, in our khaki, army surplus raincoats.
Even so, it was a change and made for good stories,
and made coming home all the better;
how strange it felt to walk on a real floor!
***
The drive home was not a fun affair,
as we were confined again
with people we'd already
spent too much time with.
When we got within
a safe distance from home,
we'd stop at a Dairy Queen
and all get cones,
graded from baby size to large,
depending on age and position of power.
Marie, two years younger than me,
always made her dripping, soggy cone last.
And we'd all quite happily lick
and chase dribbles, surprised at this usual treat,
for we never knew if this time
would be the time it didn't work out.
How good it felt, how strange,
to sleep on sheets in our own beds,
to wash dishes in a sink with running water,
to pull a cold drink or ice out of the refrigerator,
to have a bathroom right in the house,
to watch television, to talk on the phone.
Isn't that what vacation is all about:
a break from the everyday
to enable a fresh, grateful look?
Margaret Dubay Mikus
© 1996