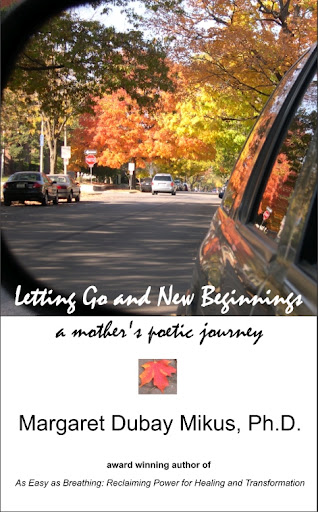 I have been a voracious reader since 4th grade. I'd enter the world of the book and just get lost in it, all time would disappear. I wouldn't hear my Mom calling me for dinner. I loved books! I still read like that whenever I can. A year ago, I got a Nook for Christmas (recommended by my sister-in-law, Barbara). I am not a big tech person and it took me a little bit to get used to, but it was fun and I was determined to try.
Now, I prefer reading on my Nook. Truly. I love it! I have a clever case that allows me to prop the book up to read. More books take up no additional space, never get dusty, and I instantly get a new books if I want. I can adjust the font size and many other features. I'm just sayin'…  Whatever encourages reading must be a good thing, right?
This week, until March 10, is Read-an-E-book Week. Join the celebration by purchasing my latest book, Letting Go and New Beginnings. 50% off this week only!  Enter coupon code REW50 at checkout. Honest, insightful poetic story about the inevitable changing nature of relationships.  https://www.smashwords.com/books/view/39211
("Personal and universal…with words from the heart and… photographs that complement the words beautifully. I highly recommend this book."  Pramod Uday, spiritual teacher)
Also makes a great gift. Can be read on Kindle, Nook, iPad, iBook, Kobo, Sony Reader, PC, Mac, etc. Remember to enter code REW50 at checkout. https://www.smashwords.com/books/view/39211
Check out the other amazing authors at Smashwords too. Pass the word around. Thank you for your support!