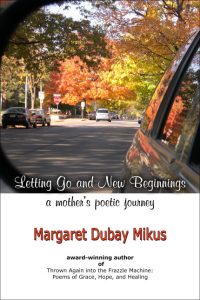 The Great Smashwords Summer / Winter SALE!!! You can buy two of my books (as e-books, all formats) for 25% OFF the usual price. That means you can get both of them (with photos in color) for less than $6! Only for the month of July. Only on Smashwords.com. Just enter coupon code SSW25 upon check out. https://www.smashwords.com/profile/view/MDMikus
You can read them on an e-book reader OR you can get free Nook, Kindle or iBooks apps for your smart phone or tablet.
This is the perfect time to add one or both of these compelling and uplifting books to your own library: Letting Go and New Beginnings (recently revised) and Thrown Again into the Frazzle Machine. Or give as a thoughtful gift.
Thank you for your support!!!